UPDATES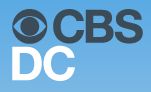 3/21/13: Deborah is listed by CBS D.C. as one of the best local female musicians In Washington DC.
"Fans of flamenco, gypsy rumba and Latin jazz will enjoy the sounds of Trio Caliente. Sway to the sounds of romantic ballads, bossa nova beats and "flamenco-tinged guitars." The group's latest CD, "Baila Me," has captured the attention of both local and national media, including the hit show "Smash," which features music from the group in its latest episodes. And the Washington Area Music Awards recognized its single, "Oye Chica," as the 2012 Best Latin Recording. Led by award-winning vocalist Deborah Benner, the DC-based trio has performed for both local and international political dignitaries as well as at many major well-known festivals and concert venues. Benner is joined by guitarist Michael Bard and Amilcar Cruz."
Deborah Benner is a mezzo-soprano soloist, jazz recording artist, actress (Off-Broadway stage, feature film, national voice-overs and jingles) and vocal educator. She has toured Europe as a classical soloist, singing in Notre Dame Cathedral in Paris, Canterbury Cathedral in England, and in Munich, Austria, and Switzerland, and serves as mezzo soloist at Washington D.C.'s historic "All-Souls' Church" and special events at the National Cathedral. The Washington Post calls her " … a beguiling soprano voice". She was a Metropolitan Opera Young Artists Finalist in 1982. Deborah toured Chile as a member of the "Coast to Coast" trio ( with Corey Whitehead and Michael Bard) for the U.S. Department of State and performed in Sanlucar, Spain, studying Flamenco with Gerardo Nunez' Curso de Flamenco. 2010 included a diplomatic tour to the U.S. Embassy of El Salvador as performer /lecturer in "A Salute to Great Vocalists and Guitarists of American Jazz, co-sponsored by the Smithsonian Institution".
As a young jazz vocalist, Deborah performed Bossa Nova with the legendary guitarist, Charlie Byrd, and sang in Washington, D.C. with Ella Fitzgerald's bassist, the late, great Keeter Betts. She's shared the stage with jazz greats, McCoy Tyner, Terrence Blanchard, and Scott Ambush (Spyro Gyra), at Blues Alley, and The John F. Kennedy Center for the Performing Arts. Performing regularly for political dignitaries and Heads of State, she sings with swing orchestras in Washington, D.C. comprised of members of the White House Marine Band Jazz Ensemble, and sang at the Inaugural Ball of President Obama, and of former presidents Bush and Clinton, as well. Deborah received national airplay for her original (Pop/Brazilian) release, "Flights of Passion" (produced by Cosby Show's Arthur Lisi) , and her "Kindred Spirits" (New Age) was featured on NPR's "All Things Considered". In 1997, she won the Billboard Magazine Songwriter's Competition for "Best Original Vocal" Composition.
A successful actress, Deborah Benner appears in Netflix acclaimed House of Cards as "Secretary of Agriculture" (Seasons 2, 3, & 4). On stage, Benner starred in the Off-Broadway production of Noel Coward's "The Vortex", and in the musical "Ruthless" at Washington, D.C.'s Source Theatre. The voice of hundreds of well-known radio and TV commercials, jingles and documentaries, (McDonald's, Blue Cross, Landrover/Jaguar, PBS, Discovery Channel, National Geographic and "The Fairly-Odd Parents", to name a few!), Deborah has won many awards, including a Telly and the prestigious Peabody Award for excellence in broadcasting. In New York, Ms. Benner has appeared in cabaret and Jazz performances at the Iridium Jazz Club, the Waldorf Astoria, the Carlyle Club, the Rainbow Room and Tavern on the Green. She has sung with many acclaimed New York society orchestras, including the famed Peter Duchin, Lester Lanin and Alex Donner orchestras.
Deborah is a member of Actors' Equity, the Screen Actors' Guild, and the National Association of Teachers of Singing. She maintains an active vocal studio and has served as adjunct voice faculty at the American University in Washington, D.C. She resides there and in NYC with her husband; guitarist, collaborator and accompanist, Michael Bard. Along with guitarist, Amilcar Cruz, they perform internationally as the Latin band, Trio Caliente. Their latest CD, "Mira", was released in 2015 -followed by the hit music video, "Noche de Curacao" in 2016. Trio Caliente's premier album, "Baile Me" debuted at D.C.'s Blues Alley in 2007. With instant acclaim, "Baile Me" was heard on both NBS's hit TV show "Smash" and on E! Channel's comedy show,"Chelsea Lately". Performing in Spanish, Portuguese, and English, Deborah appears regularly at East Coast venues, nationally and internationally with the popular Trio Caliente. For bookings and more information go to: www.triocaliente.com